Meet the Maker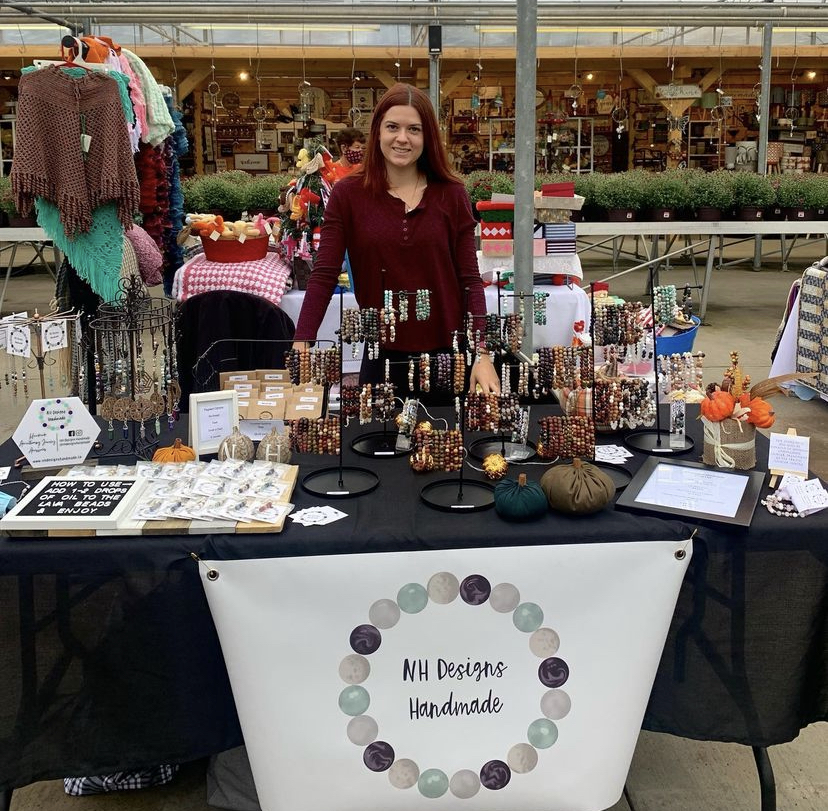 Hi! I'm Nicole, the face behind NH Designs Handmade. I am from Thunder Bay, ON. When I am not busy creating in the studio, I also work part time as a Registered Nurse.
NH Designs started in April 2018 when I was looking for something to help me de-stress around exam time. I decided to try to make a bracelet for my Mom's upcoming birthday and it grew from there!
I love creating aromatherapy jewellery and accessories because I truly believe in the power of oils and the difference they can make in someone's life.
I love creating unique designs and seeing them scattered across the world! So thank you to every one of my supporters who have helped this small business grow. It truly means the world to me.
Xo Nicole